Thursday, December 22, 2022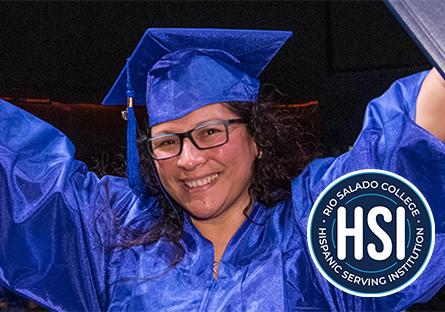 By Mira Radovich, Senior Contributing Writer
Rio Salado College is a 2022 recipient of the U.S. Department of Education's Developing Hispanic-Serving Institutions (DHSI) Title V grant.
The grant aims to assist HSIs to expand and enhance educational opportunities for, and improve the attainment of, Hispanic and other underserved students.
Rio Salado's grant award of just over $2.9 million will support the college's Avanzar Project, with a goal of giving students a sense of belonging while helping them achieve their goals. 
"As a proud Hispanic-serving institution in Arizona, we are grateful for this opportunity to address real needs in the community," said Dr. Kate Smith, president of Rio Salado College. "This funding will provide students access to additional support that will ultimately lead to more students completing their degrees and certifications."
Currently, 28% of Rio Salado students identify as Hispanic, and 94% meet the definition of "underserved."
"This is an incredible opportunity for Rio Salado College to support our Hispanic and underserved students and to help them reach their educational and life goals," said Rachelle Clarke, Dean of Student Affairs-Retention. "With dedicated resources we will be able to further dive into academic life coaching, co-curricular programs, and creating an environment of inclusion for the purpose of student success." 
Specifically, the grant project will highlight the college's Diversity, Equity, Inclusion and Belonging (DEIB) efforts, while enhancing academic success programs and student support services.
The Title V grant is a $2,939,518 five-year grant and will continue until 2027. The program will be fully (100 percent) funded by federal funds.
For more information on Rio Salado's grant award please contact Rachelle Clarke at rachelle.clarke@riosalado.edu.