Saturday, September 9, 2023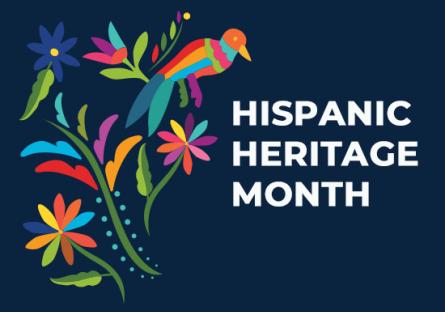 September 11-17 is National Hispanic-Serving Institutions Week! This observance helps kick off National Hispanic Heritage Month, an annual celebration of the achievements and cultural heritage of Hispanic Americans that runs from Sept. 15-Oct. 15. HSI Week is the brainchild of the Hispanic Association of Colleges and Universities (HACU), an organization that works closely with members of Congress each year to recognize nationwide the contributions of Hispanic-Serving Institutions (HSI) in their communities.
HACU defines an HSI as an institution with 25 percent or more undergraduate Hispanic students in full-time equivalent (FTE) enrollment. Over the last 5 years at Rio Salado Hispanic students have gone from being less than 25 percent of our total enrollment to now being nearly 30 percent of students served in the last year. This increase reflects our student population trending closer to our broader community: the U.S. Census estimates that 32 percent of Maricopa County residents identify as Hispanic. We are proud of the strides we've made to become an HSI college and take even more pride in the hard work and inspiring stories of our Hispanic students.
In recognition of Rio Salado's commitment to offering support to an underserved community, the U.S. Department of Education awarded the college a Title V grant through their Developing Hispanic-Serving Institutions (DHSI) initiative. This grant of $2.9 million will support Rio's Avanzar Project, a DEIB initiative centered around providing Hispanic students with a sense of belonging while helping them achieve their goals.
Join us all month long as we reflect on and celebrate the work and culture of our Hispanic students, faculty, staff, and other community members. Later this month we'll be running a cultural appreciation piece on our blog page about the literature, cinema, and musical achievements of Hispanic Americans. 
Learn More About Hispanic Heritage Month
Interested in learning more about the rich history and vibrant cultural contributions of Hispanic Americans? The Rio Salado library staff has put together a guide on Hispanic Heritage Month that includes a recommended reading list of 21 books by acclaimed Hispanic authors, film documentaries, historical resources, and information on Rio's Spanish language courses.
Article by Austin Brietta