Thursday, February 16, 2023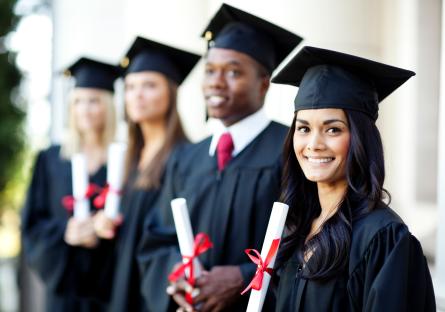 Rio Salado College has been offering two-year Associates degrees since 1978. This year marks a major change for the college as we've received approval from the Higher Learning Commission to begin offering two four-year Bachelor degree programs starting in Fall 2023! In March 2023 enrollments will open for students interested in applying for our new programs: The Bachelor's in Elementary Education and Special Education (BAEE/SPED), and the Bachelor of Applied Science (BAS) in Public Safety Administration.
Both degree programs have been in the works to address the needs of our community. Arizona has been facing a critical shortage of teachers over the last few years. Local law enforcement has been experiencing a similar skills gap issue with qualified officers in short supply. For students looking to give back to their community while also expanding their professional horizons, our four-year programs present an opportunity for both personal growth and civic engagement.
"This is a terrific time to enter the teaching field," said Jennifer Gresko, Rio Salado College Faculty Chair for Educator Preparation Programs. "There are many opportunities to grow and make a difference in your community. Rio Salado will be able to provide you with an affordable option to prepare you to enter the workforce!"
Why Four Years Instead Of Two?
For anyone who is interested in becoming a teacher in Arizona, the answer is simple: you HAVE to get a Bachelor's degree if you want to make teaching your career. Despite what you may have heard in hyperbolic headlines last year, the new legislation passed in Arizona doesn't make it so you don't have to have a degree to teach. What it does mean is that in certain circumstances you can begin employment training in classroom environments WHILE you're actively working toward completing a four-year degree. In order to get that teaching certification and teach future generations you'll need to earn a Bachelor's. 
"You can begin your college education here while earning and learning in the K-12 schools," Gresko said.
There are other reasons to get a Bachelor's: upskilling and a higher salary are at the top of the list. Getting a four-year degree deepens your professional expertise, whether you're looking to teach or you're interested in law enforcement and/or public administration.
"Having a four-year degree provides additional opportunities for growth within your profession than no Bachelor's at all," said Gresko.
The combination of potentially earning more money and developing both professional skills and soft skills (including teamwork, negotiation, communication, and other interpersonal skills) that can be applicable to a variety of industries makes pursuing a degree a strong choice in the long run.
Bachelor's in Elementary Education and Special Education (BAEE/SPED)
Interested in teaching Elementary Education (K-8) and/or Special Education (K-12)? This experiential degree program offers a four-year curriculum to prepare educators to teach diverse learners. Upon completing the BAEE/SPED program, students will be eligible to seek Arizona teacher certification in Elementary Education, Special Education, K-5 Literacy and the Structured English Immersion Endorsement.
Topics covered in this program include:
Collaborating with other professionals to create safe, equitable, and inclusive learning environments

Pedagogy for teaching culturally and linguistically diverse students

Managing the creation and implementation of Individual Educational Programs

Data analysis for educational assessment

Relevant theories and educational practices to create, implement, and evaluate developmentally appropriate instruction for individual learners
It takes 120 credits to complete this program. A formal application and admission to the Bachelor's degree program is required (as well as upper division coursework). More requirements (including a fingerprint clearance card, completed lower division coursework, and passing NES scores) can be found on the degree page.
Bachelor of Applied Science (BAS) in Public Safety Administration
For students with an interest in furthering their career in law enforcement, this degree program will furnish them the skills necessary to help develop, coordinate, and direct resources for a variety of public safety agencies.
Topics covered in this degree program include:
Public administration management

Leadership and organizational theories within public safety and criminal justice organizations

Developing plans to manage complex events and incidents

Analyzing the role of technologies & social media and how they impact the fields of public safety and criminal justice

Professional ethics

Communication skills

Analyzing public policies, structures, and social forces that have influenced policy
This degree program offers a series of specializations, each with their own unique criteria for admission: 
Corrections and Detention

Fire Science

Fire Management

Law Enforcement

Paramedicine
Like the BAEE/SPED, it takes a total of 120 credits to complete this degree program.
Where can I find more information?
Please visit maricopa.edu/bachelors-degrees for information on the bachelor's degrees offered by the Maricopa Community Colleges.