Wednesday, November 15, 2023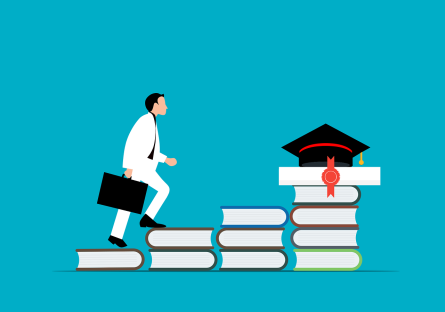 The author George Bernard Shaw once wrote, "to me, the sole hope of human salvation lies in teaching." Teachers perform an invaluable service for their communities, helping to inform the next generation and instill in them a desire to learn more about the world and harness their full potential.
The first step towards becoming a certified classroom teacher is to obtain your degree. Rio Salado College is now offering a bachelor degree program in Elementary Education and Special Education (BAEE/SPED). You can earn your degree at a significantly lower tuition rate than what you would pay at a four-year state university. Whether you are new to college or have prior credit, you can begin your journey to obtain a bachelor's degree at Rio.
Rio Salado is hosting two upcoming virtual orientations about the bachelor's degrees on Nov. 20 and Dec. 5. Find out more about tuition costs, curricula, transfer credits, and other frequently asked questions at these free information sessions.
Bachelor's Degree Information Sessions: Elementary & Special Education (Dual Certification)
Please join us for an information session where we will highlight the following:
• The benefits of earning your bachelor's in Elementary and Special Education degree at Rio Salado College.
• The variety of course options available at Rio Salado (online, daytime in-person, and evening courses).
• Information about the required tests (including how to prepare and register for the tests).
• The requirements to apply to the Rio Salado bachelor's degree in Elementary and Special Education program.
• An outline of the courses you will take in the Rio Salado bachelor's degree in Elementary and Special Education program.
• Cost
Register for a session by clicking one of the dates below:
12:00 - 1:30 P.M.
6:00 - 7:30 P.M.
You will receive an email confirmation with more details (including the virtual meeting link)  once your reservation is complete. These sessions run for 90 minutes and are free to attend.
Learn More
Want to read more about becoming a teacher in Arizona? Check out some more of our educator stories:
Article by Austin Brietta