Tuesday, November 14, 2023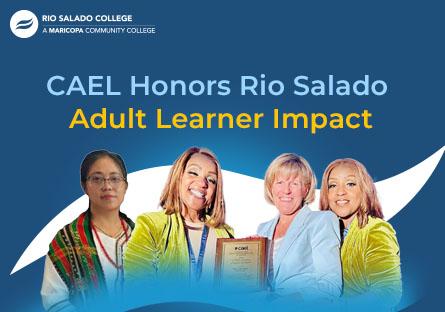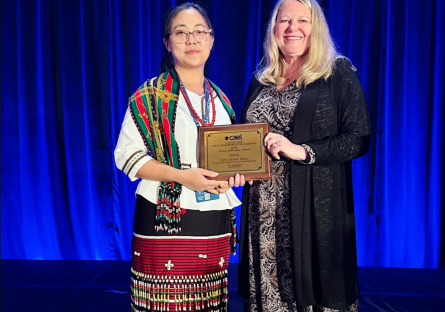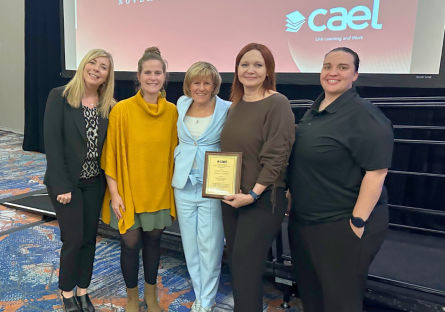 Each year the Council for Adult and Experiential Learning (CAEL) hosts a conference where the organization awards exemplary students and organizations whose efforts reflect the importance of adult education. At this year's conference awards events —held last week in Baltimore — CAEL recognized the Rio Salado community with two honors.
2023 CAEL Adult Learner Impact Award - Rio Salado College
Rio Salado is proud to be the recipient of the 2023 CAEL Adult Learner Impact Award. Each year CAEL gives this prestigious award to institutions and organizations that have provided outstanding programs and services for adult learners. CAEL gave Rio Salado this award in recognition of the college's innovative partnership initiatives, workforce training, and career services that give working adults a second chance at continuing their education. Rio Salado's mission to "redefine the educational experience by anticipating the needs of our students and future workforce" aligns deeply with CAEL's vision of a world where "every adult can navigate lifelong learning and career pathways that fuel economic mobility and community prosperity."
President Kate Smith attended the CAEL conference in-person to accept the award on the college's behalf.
"I am pleased to accept this Adult Learner Impact Award on behalf of our college— and most especially our Community Development Department, which manages our many adult education programs," Smith told the audience. "These incredibly, hard-working and passionate public servants are the hidden figures who deserve the primary credit for this award. They are responsible for developing and leading an ever-evolving array of customized programs and services to meet the unique needs of adult learners."
Rio Salado is Arizona's largest provider of award-winning Title II adult education, serving more than 5,000 students annually with GED® test preparation, English language classes, and career training. Adult Education is a core partner in the Arizona workforce system and connects learners to in-demand career training and livable wage employment. Rio's adult education students represent nearly 50% of Arizona's annual integrated education and training participation.
"We need ecosystems of engaged people that want to make a difference," said Rio Salado College Community Development member E Cole. "Our team is almost 300 employees who start with where students are and help them achieve more! Thank you to Earl Buford, Patricia Wallace, and the Workforce team at CAEL for recognizing our work on the national stage."
2023 CAEL Learner of the Year Award - Don Huai
Don Huai was recognized at the CAEL conference as this year's Learner of the Year. The CAEL Learner of the Year Award honors students who embody the life-changing potential of adult education. The award is given in recognition of someone who's had to overcome multiple barriers in pursuit of higher learning. 
Huai exemplifies the dedication and tenacity that we see in so many of our adult learners. Huai enrolled in Rio Salado's High School Equivalency (HSE) classes in 2018. A quick study, Huai worked her way up to joining the Rio Salado Adults Achieving a College Education (Adult ACE) scholarship program in 2020. As part of the ACE Program, Huai started taking college classes while working her way toward her HSE diploma. Huai completed the Adult ACE program in 2022. Three is the magic number for Huai in 2023: this year she's earned her HSE diploma, Child Development Associate (CDA) credential, and a Foundation of Early Childhood Education certificate. She is only a few credits away from graduating with an associate degree in Early Childhood Education from Rio Salado.
Congratulations to Don and the whole Rio family for these well-deserved wins!
Article by Austin Brietta
Award Tour
Interested in reading about some of the honors and recognitions awarded to other Rio students? Check out some of these stories about Rio Salado's award-winning learners: