Apply for Your Certificate or Degree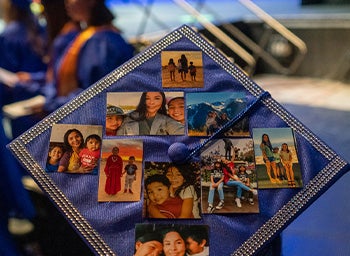 When you have completed the coursework for your certificate or degree, it's time to apply for your diploma! Rio Salado processes graduation applications year-round, so there is no deadline to apply for your certificate or degree. You can submit your application within a week of completing the final course in your degree or certificate program.
Steps to do Before Applying
Verify that all official transcripts from other colleges or universities you may have attended are on file at Rio Salado College.
Verify your mailing address. All degrees/certificates are mailed to the current address on file in Rio's Student Information System (SIS) database.
Pay all debts you may still owe to any of the Maricopa Community Colleges. All debts must be paid in full before your degree/certificate is awarded.
Contact Rio's Admissions, Records, and Registration office at 480-517-8540 to complete the items listed above. 
Complete the Application below for graduation/commencement. Complete the form in its entirety.
If you have any questions about your degree program or catalog year, contact Rio Salado's Academic Advisement at 480-517-8580.
Graduation Application