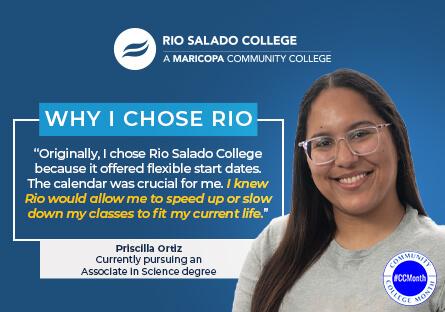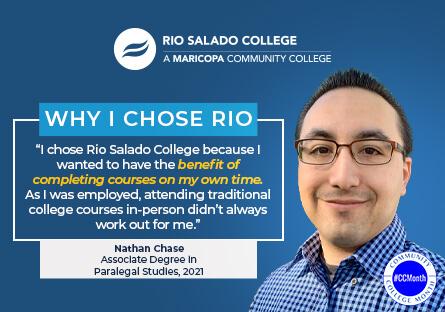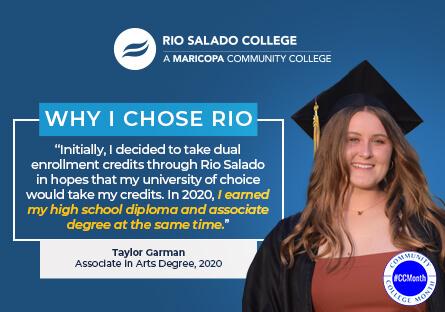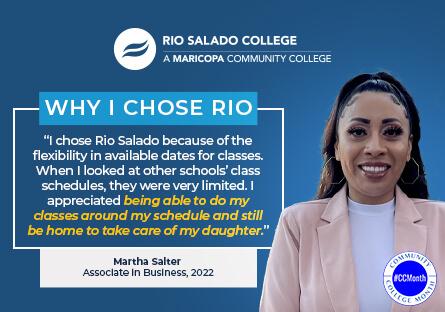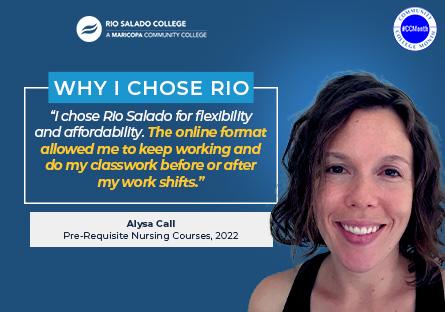 By Mira Radovich, Senior Contributing Writer
Realizing the increasing importance accessible education plays in shaping today's students, the U.S. House of Representatives passed a resolution in 2007 declaring April as National Community College month.
At the time, the resolution noted that the United States had more than 1,200 community colleges serving 11 million students nationwide, and that more than 100,000,000 people in the United States have been educated at community colleges since the first one was founded in 1901.
Let's take a look at the many benefits community colleges offer students and communities.
How Students Benefit
There are many reasons students decide to pursue their education at a community college including affordability, accessibility and flexibility.
Community colleges typically offer 2-year (associate) degrees as well as adult education programs and technical certificates. 
At Rio Salado College, a majority of these offerings are online, further benefiting working adults by allowing them to fit education into their lives.
"Supporting people to realize their greatest potential is the most important work we do," said Dr. Kate Smith, president of Rio Salado College. 
Specifically, one of the main advantages that community colleges offer is affordable tuition. 
"We strive to remove the barrier of cost for higher education and meet the needs of our students, while providing the flexibility that supports the demands of their busy lives," Smith said.
How Communities Benefit
In addition to earning associate degrees, students also take community college classes to supplement their knowledge or earn industry/technical credentials through career training.
The House resolution noted that community colleges "provide job training for workers who have lost their jobs or are hoping to find better jobs," and "contribute more than $31,000,000,000 annually to the nation's economic growth." 
"Workplace skills and requisite knowledge are changing more rapidly than ever, leading to more adults coming back to college to unlock greater opportunities in their chosen profession," Smith said. 
Bachelor's Degrees at Community Colleges
Beginning this fall, students will be able to enroll in a limited number of bachelor's degree programs offered by select community colleges in Arizona.
Rio Salado College will offer a Bachelor's in Arts in Education with dual certification in Elementary/Special Education and a Bachelor's in Applied Science in Public Safety Administration. Find more information about the new bachelor programs.
Why Our Students Chose Rio
Priscilla Ortiz, Currently pursuing an Associate in Science degree
"I chose Rio Salado College because it offered flexible start dates. The calendar was crucial for me. I knew Rio would allow me to speed up or slow down my classes to fit my current life." 
Nathan Chase, Associate Degree in Paralegal Studies, 2021
"I chose Rio Salado because I wanted to have the benefit of completing courses on my own time. As I was employed, attending traditional college courses didn't always work out for me." 
Taylor Garman, Associate in Arts Degree, 2020
"I decided to take dual enrollment credits in high school through Rio Salado. In 2020, I earned my high school diploma and associate degree at the same time." 
Martha Salter, Associate in Business, 2022
"I chose Rio Salado because of the flexibility. Other schools' class schedules were very limited. I appreciated being able to do my classes and still be home to take care of my daughter." 
Alysa Call, Pre-Requisite Nursing Courses, 2022
"I chose Rio Salado for flexibility and affordability. The online format allowed me to do my class work before or after my work shifts. The online platform was reliable and user-friendly."
Join us in celebrating Community College Month. Share your own stories and tag Rio Salado on your favorite social media channels. Use the hashtag #ccmonth to contribute to this nationwide conversation.