Tuesday, February 14, 2023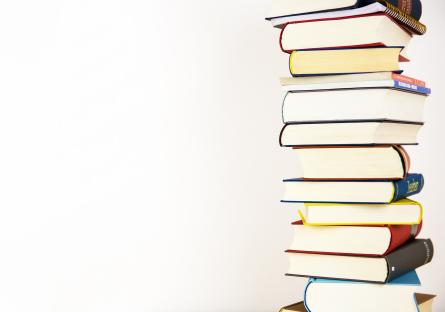 Learning is a lifelong endeavor, one that can yield sweet fruits at any age for the student willing to put in the time to grow them. Going back to college if you haven't taken classes in years doesn't have to be a daunting prospect. If you follow these tips and go about it with intentionality you'll be hitting the books and on your way toward a brighter future in no time.
Why Go Back?
There are many reasons why returning to school as an adult can be a life-changing experience. Pursuing an education at a community college could help you:
Earn a degree that can help you advance in your current job or transition into a new career

Gain specific career-relevant training

Give you the knowledge you need to start a business and/or pursue entrepreneurial opportunities

Learn new languages, develop new creative skills, and master other

"soft skills

" that can make you both a more well-rounded person and someone with talents that are

in-demand

in many fields

Fulfill a dream of graduating from college that you may have had to defer due to other obligations (family, career, health, etc)

Gaining knowledge you can use to be of benefit to your family and to your community.
"Education is the most powerful weapon which you can use to change the world," said Rio Salado College counselor Autumn Cardott, quoting the late Nelson Mandela.
Beyond the incalculable value of broadening your intellectual horizons and developing a wider skill-set, going back to school and earning a degree or certificate could net you a higher salary. Knowing why you want to go back is important: you may have moments of doubt or stress as you progress in your studies. Understanding WHY you are doing this and knowing the goal you're trying to achieve can be a critical motivator.
You're Never Too Old
There is no age cut-off for self-improvement. Sometimes people disqualify themselves from going back to school by thinking of themselves in negative terms: "I'm not good at learning," "I'm bad at math," "this is too complicated for me." While you may find that certain skills or subjects come more naturally to you than others, that doesn't mean you CAN'T learn new things. With enough practice and study, you can learn the fundamentals of most subjects. 
Don't be intimidated about "being behind" or "starting too late." These are false expectations: there is no "you MUST finish school by this age!" rubric.
"You don't want to look back and know you could have done better," said Cardott. 
You are not the only adult learner grappling with those feelings about school. Think of the years you spent outside of college as years of gathering valuable life experience. It may not seem like an advantage at first, but those years away from school may have taught discipline and tenacity you may have not had in your younger days.
"Adults returning to school after years of being away feel better prepared for school and understand and are driven by the purpose behind their educational goal," said Rio's Director of Advisement David Hall.
Going Back… To High School?
If you didn't graduate from high school, you can still continue your education! Rio Salado offers Adult Education courses that provide a pathway for students to earn their high school equivalency diplomas while also developing career-ready skills and earning class credits that are transferable. Adult Ed courses can be a great way to help ease yourself back into the transition of being a regular student again.
Do Your Due Diligence
Research your school before enrolling. Does it offer the kind of flexible scheduling you need? Does it offer student success resources (like tutoring or counseling) that can help make your time more productive? You'll also want to find out the requirements for the degree or certificate program you're considering. Talking to an advisor ahead of time can save you a lot of time and money in the long run; they can help you pick classes that align with your goals.
Another reason to talk to an advisor is to see if your past academic or work experience can transfer as credits. If you've gone to college in the past, those credit hours could go toward covering a portion of your current degree program. If you want to earn a degree at Rio, you can submit your official transcripts for transfer credit evaluation by asking your original school to send them directly to Rio's Admissions, Records, & Registration office.
You may also want to take placement tests to place in a higher level of English, math, or reading classes. Note: if you do not have an eligible ACT, SAT, or GED score, obtained a GED before 2014, or have high school transcripts from outside the U.S., you'll need to take a placement test before registering for classes.
Making Time
One of the biggest challenges that comes with returning to school is time management. Juggling your commitments to career, family, and daily maintenance (of both home and health) alongside school or full-time can be tricky.  The first thing you'll want to do is take an inventory of your weekly commitments. Monitor how much time you spend a day doing work, exercise, meal prep, household chores, childcare, pet care, etc. Do this for a week or two to get a sense of your day-to-day time commitments, and see how many free hours are left. Knowing what your schedule looks like and how loose/restricted it is will make it easier for you to set priorities and put together a class schedule that is in sync with the rest of your life.
The key is consistency. Set a schedule that works for you, ideally in a time frame where you find yourself at your most mentally alert and engaged. Rio Salado College offers flexible schedules with online classes that start on your time, so it doesn't matter if you're an early bird or a night owl. Then stage your study time around periods in your schedule where you have the least amount of distractions. 
Communication is critical to good time management. If you live with roommates or family, let them know when you'll be studying and commit unwaveringly to those learning hours. Create a dedicated workspace for your studies, someplace where you can be alone and work in a relatively quiet space. If that's not possible, invest in a good set of noise-suppressing headphones.
"Mental health is a major key," said Cardott. "Once in a while, check in on your mental health. Rio Salado Counseling can help you with career and personal counseling."
Paying For School
Aside from "when" the "how' of going back to school is another puzzle to solve. Before you let the prospect of paying tuition psych you out, consider this: there are scholarships, grants, and financial aid opportunities out there that could help you pay for your education. There are many resources available online to help you find scholarships. If you're going to pursue financial aid, apply for your Free Application for Federal Student Aid (FAFSA) ID. Without that FAFSA information, you won't be able to get financial aid.
Then, check with your city and state agencies: many local municipalities and state organizations offer grants to help residents pay for school. Your employer may also provide tuition benefits and/or access to a training pathway where they pay for your training to up-skill with a certificate or micro-credential program. 
You don't have to search for this information by yourself. Rio Salado's Financial Aid office can help you explore your financial aid options and develop a plan to pay for college. 
Success Stories
Want to see how other working professionals managed to find success and personal achievement by going back to school? Check out some of alumni success stories where Rio graduates share their experiences about going back to school and how Rio Salado helped them get to where they want to be:
Article by Austin Brietta