Tuesday, September 27, 2022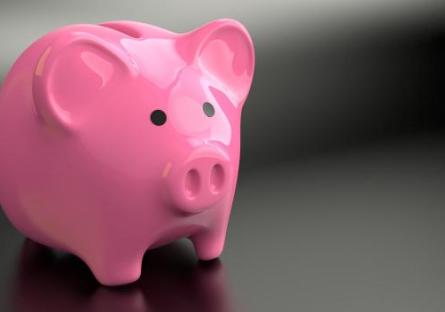 For many people who want to continue their education, the biggest obstacle to overcome is paying for school. It's a major stressor for students: how do I pay for this? There are many resources available to help you clear that potential hurdle. Financial aid covers scholarships, grants, and other opportunities for funding out there that can help you pay for schooling.
Join us as we break down the different types of funding, what the deal with FAFSA is, how to find scholarships, and also highlight some local opportunities for Phoenix students in need of student aid.
Four Ways To Page For College
FAFSA
If you're looking for financial aid, there are five letters you need to know: F-A-F-S-A. FAFSA stands for Free Application for Federal Student Aid. It's a form that assesses your financial needs and supplies you with federal funding options based on those needs. Colleges, universities and organizations may also use that information in assessing other financial aid options. You need to submit your FAFSA application on an annual basis (we'll explain why below). The FAFSA application for the 2023-2024 school year launches on October 1st, 2022.
Why is it important to apply for FAFSA? You can't apply for financial aid without it!
What You Need For FAFSA
There are additional requirements depending on whether you're married or are currently a dependent. You can find more information about those requirements on our Financial Aid page.
Why You Should File Your FAFSA Every Year 
Filing FAFSA each year you're in school is critical because the amount of financial aid you could be eligible for can change from year to year; you may be entitled to MORE aid now than you were a year ago! Another important change is that there are usually new scholarships, grants, and other funding opportunities that go live from year to year, so it's possible you may qualify for aid that wasn't available the last time you submitted a FAFSA application.
It's also important to keep in mind that the only way you can apply for a federal loan is through FAFSA. If your FAFSA isn't current you won't be eligible to receive a loan for that year of school.
The Early Bird Gets The Funding
Filing your FAFSA as soon as you can is the optimal strategy. Some schools, states, and funding organizations can only serve limited amounts of students, so aid is distributed on a first-come, first-serve basis. Procrastination is not your friend when it comes to getting financial aid.
In addition to the risk of missing out, there are lots of potential grants and scholarships available that may have early deadlines so you don't want to risk missing the application window. Filing early is important because some scholarships will ask for your FAFSA information, so having that available as quickly as you can will help.
Above all else, the main reason why you want to apply for FAFSA as soon as possible is so that you'll know what financial aid is available for you. It's a lot easier to plan your finances when you know how much aid you're eligible for; it also lets you know whether you need to pursue additional funding options like scholarships and grants to cover what's left of the cost of your education.
Where To Find Scholarships and Grants
A great way to cast a wide net for funding opportunities is to apply for the Spring 2023 Maricopa Community Colleges Foundation General Scholarship Application. Submit one application and you could be eligible for hundreds of scholarship opportunities! The deadline for applying to the Foundation is October 31, 2022, for the spring semester.
In addition to the Foundation scholarship, there are other local and national resources you can use to help find funding:
Local Funding Opportunities
Phoenix Promise
If you're a Phoenix resident and are currently attending or want to attend Rio Salado (or any of the other Maricopa Community Colleges), you may be eligible for the Phoenix Promise Program. The City of Phoenix has $5 million in funds to distribute to eligible students to help fund education. This funding will start for students in the Spring 2023 semester and could go up through Spring 2025. For more information on eligibility and how to apply go to this page.
Route to Relief
Another funding opportunity provided by the City of Phoenix is a partnership with Maricopa Community Colleges called Route to Relief. This program provides eligible students with free tuition, monthly stipends, and employment assistance while they're enrolled in eligible programs at a Maricopa community college. This program began issuing funding in July 2022 and will continue through December 2024. For more information go to this page.
Employer Funded Education
This isn't an option that's available to most students but it's worth looking into if you're currently employed. Many businesses offer tuition assistance or reimbursement internally or work with organizations like Guild that partner with colleges to offer focused career training and skill development.
Scholarship Success Stories
If you want to see how much scholarships can change lives, hear from Rio Waves! These current and former students earned scholarships to help them continue their studies and prepare them for careers after graduating.
Article by Austin Brietta