Step 3: Register for Classes
Dual Enrollment students who have completed Steps 1 – 2 can self-register for their courses before their High School registration deadline. Students need to view their High School Course List before registering for courses because it shows any prerequisites and the 5-digit section number students need to complete self-registration.  A step-by-step visual of how to register for courses is provided below. 
How to Register for Classes
1. After viewing your High School "Course List" and taking note of your dual enrollment 5-digit course number(s), follow the steps below
2. Visit www.maricopa.edu/students and select the "Student Center" icon. Log in using your MEID@maricopa.edu and password. Watch for your Duo push notification to log in.
3. Once signed in to your Student Center, select the "Manage Classes" tile, then click "Class Search and Enroll" from the left menu. Select the college and term that you want to register for.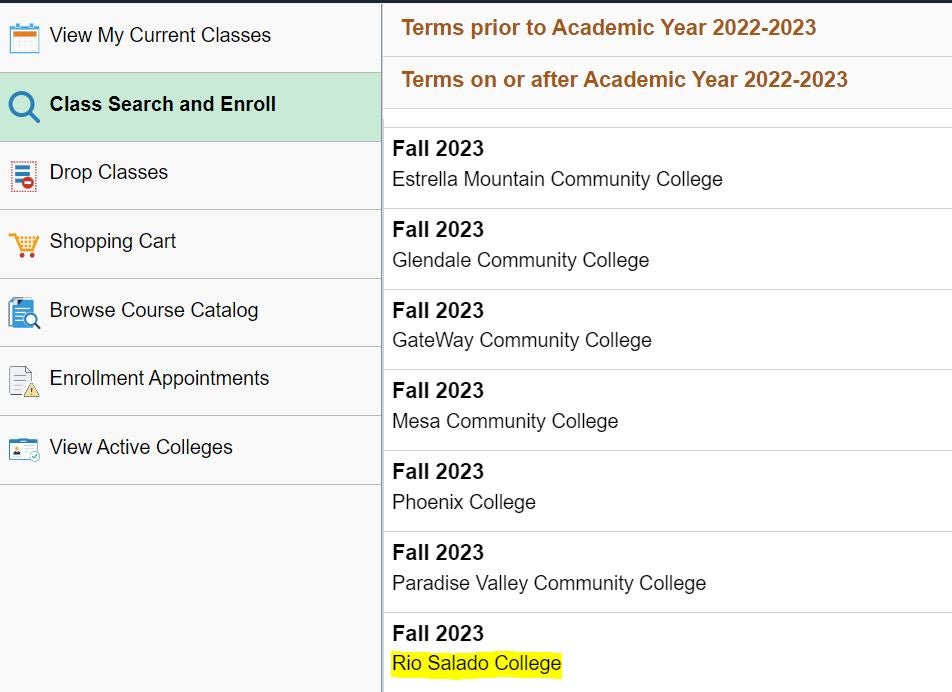 4. Enter your 5-digit course number from your High School Dual Enrollment Course List. (*ALERT* DO NOT search for classes; you must enter the specific 5-digit course number for your class)

5. Once you enter your 5-digit course number, click the arrow on the far right to see your class information.


6. Once class information is confirmed, click on the far right arrow to move forward.
7. In the "Action" drop-down menu, select "Enroll" and then click on the "submit" button.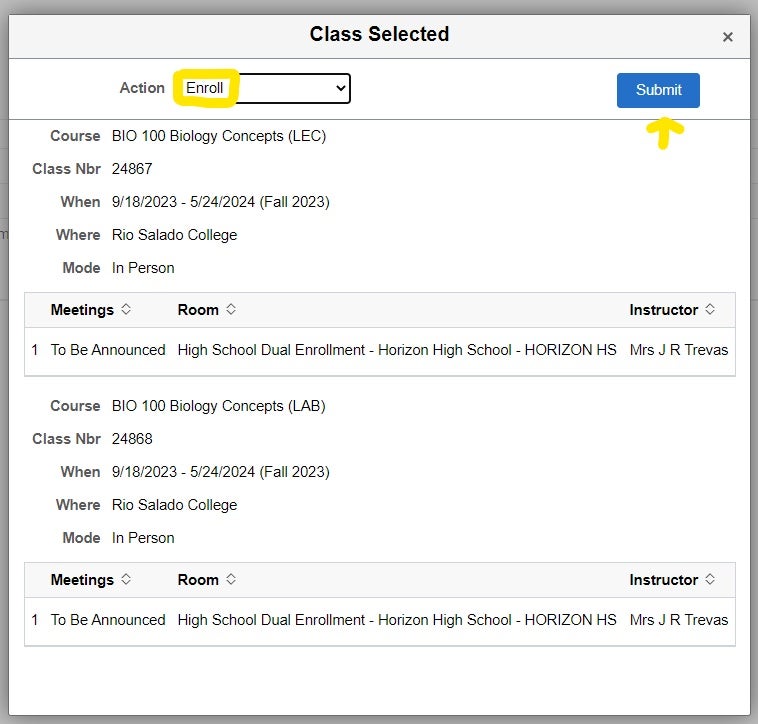 8. If you need to enroll in more courses, click the "return to keyword search" and repeat steps 5, 6, and 7. If you need any help, please contact us at 480-517-8080 or dual.enrollment@riosalado.edu